Case Study: NTU-LTA-Volvo Autonomous Bus in Singapore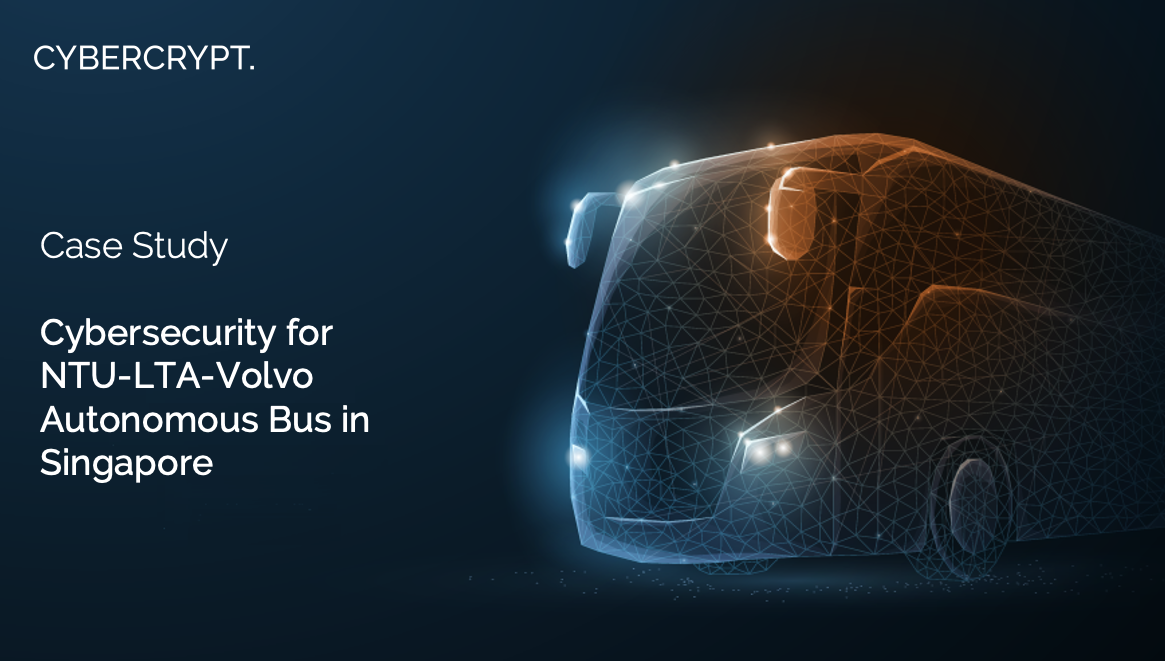 NTU Singapore and Volvo Buses have launched the world's first full size, autonomous electric bus. CYBERCRYPT contributed a cybersecurity package to the project incl. its solution CYBERCRYPT D1 for data and configuration protection.
the cryptography
and security experts
At CYBERCRYPT, we combine decades of experience in cryptography, secure architecture, and security analysis to keep your product protected.